Get Treatment Advice Now
Speak to an expert
To get in touch with an expert, call or message us using the contact details provided below. Alternatively, you can complete our online enquiry form, and we will get straight back to you.
What is Clinical Depression?
Clinical depression is depression that settles in as a constant in your life and causes long-term effects.
Depression can be caused by many reasons, such as:
Death of a loved one
Trauma response
Homelessness
Postpartum depression
But in most cases, depression is simply a chemical imbalance you are born with and in many cases, it runs in families. If one of your parents has experienced depression, you are more likely to get it too.
Clinical depression often becomes apparent during puberty due to the influx of hormones.
Hormones have a very complicated impact on your mental health, which is why teenagers and people who have just had a baby are so susceptible to experiencing clinical depression. With new and changing hormones, it is very easy for your brain to develop a chemical imbalance.
For many people, depression is caused by the brain being unable to produce enough dopamine and serotonin. These chemicals allow you to feel joy and pleasure, so without them, you will struggle.
There are solutions if you are worried that you or a loved one is experiencing depression and needs help treating mental health.
No matter how it feels, things are not hopeless. Help is always available to those who ask for it. Millions of people struggle with depression every day. You are not alone, and you deserve better than your worst days – call today on 0800 012 6088 for support.
Signs and Symptoms of Clinical Depression
If you are worried that you are experiencing clinical depression, then there are some symptoms you can be on the lookout for, which include:
Lack of energy
Extreme sadness
Feeling like you are moving in slow motion or empty
Headaches
Stomach pain
Body aches
Feeling guilty for no reason
Struggling to concentrate
Struggling to make decisions
Disinterest in friends or hobbies
Poor hygiene
A pressure making your body feel too heavy to move from your bed
Irritability
Eating nothing or too much
Missing school or work
Struggle to sleep despite being very tired
Sleeping too much
Harmful thoughts and impulses
Feeling hopeless/completely alone
Lack of motivation
Risk-taking behaviour and poor decision making
If you are worried that someone you know is struggling with depression, there are some signs you can be on the lookout for, which include:
More prone to anger
Withdrawing away from you or other loved ones
Missing work or school
Their appearance has less care put into it
Stopped hobbies or leisure activities
Partaking in risk-taking behaviour
If you think you have depression, you should seek help for it. It is a serious mental health condition that requires specialised depression treatments so that you can overcome it. Allowing depression to carry on unchecked is putting your life at risk.
But you have already taken the first step to living a better life just by trying to identify your problem. Accepting that you have depression can be the hardest step. But everything from here will be better.
Other Types of Depression
Depression is a complicated matter that comes in multiple forms and can be caused by different reasons.
Postpartum Depression
The first type of depression is postpartum depression.
This type of depression is common among new mothers who have recently given birth. It occurs because after giving birth, they experience a huge change in their hormone production which can result in them experiencing depression.
It can last long and requires medical intervention due to the risk to the mother and child.
Premenstrual Dysphoric Disorder
The next type of depression is also due to shifting hormones but is found in those about to experience their period. The premenstrual dysphoric disorder is a type of depression that can simulate some symptoms of a person's period but are much more intense and does require treatment.
Seasonal Affective Disorder
Seasonal affective disorder, also known as seasonal depression, is less about hormones and brain chemistry and more about environmental changes.
Seeing nature and light is crucial in keeping humans happy and with good mental health. In the colder months of the year, with all the plants dying and getting darker sooner, it leaves many people to feel the effects of depression.
Many people attempt to treat this at home with sun lamps. Still, it is best to get professional help if you're experiencing any form of depression.
Situational Depression
Situational depression is another type of depression. This one, however, is often a response to forces outside of your control. It can be brought on by losing a loved one, homelessness, illness, loss of your job or breaking up with your partner.
Unlike other forms of depression, situational depression can often be cured by your situation improving, such as by finding stable accommodation or getting a new job.
Clinical Depression
The final type of depression is called clinical depression. This is when you experience regular or continuous depressive episodes for two or more years. This requires serious professional help for you to deal with it.
What to Do if You Have Depression
If you have depression, you first need to open up to people you trust about it so you can build a support network. You then need to contact your GP to start the process of an official diagnosis so that you can begin your treatments.
Unfortunately, as the NHS mental health team can be a bit slow, you can also seek help privately. What matters is that you receive therapy and maybe medication to help you.
The exact type of therapy you may be given depends on what will help you best.
For example, you may be taught mindfulness techniques to centre yourself in the now and keep you away from harmful thoughts. You may do this by going on walks, painting or listening to music.
You and your therapist will come up with strategies to help you adapt your life in a way that allows you to manage your depression.
Seek Treatment Today
At Addiction Advocates, we can help you get the help you need. No one deserves to go through depression alone, so we are here to ensure you receive your treatments as soon as possible, so contact us today.
You need to call us at 0800 012 6088, and we can help you just like we have helped thousands of people across the UK.
Clinical Depression FAQs
What causes clinical depression?
Clinical depression, also known as major depressive disorder, is a common and serious mental health condition that is characterized by persistent feelings of sadness, hopelessness, and a lack of interest in activities that were once enjoyable. Some causes can include genetics, your environment, stressful or traumatic events, and certain medical conditions.
Can clinical depression be cured?
While it is not always possible to "cure" clinical depression, it is a treatable condition, and with the right combination of medication and therapy, it is possible to manage the symptoms of the disorder and achieve long-term recovery.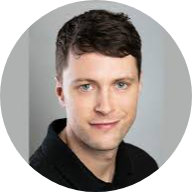 How We Help
Finding the right treatment for your addiction can be difficult this is why we have created a service which takes the stress away which can be a massive relief when dealing with an addiction.
Self Referrals
Suffering with an addiction and being alone can be a horrific scenario for many. Whether you have a drug or alcohol addiction, we're here to help.
Family Referrals
Do you have concerns that a loved one may be affected by substance misuse? Have you spotted any signs and symptoms of a drug and alcohol…
Friend Referrals
Are you worried that a friend's alcohol or drug consumption has become out of control? For many individuals, substance abuse starts unintentionally…