Cannabis (Marijuana) Addiction Helplines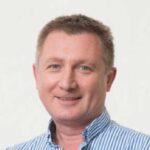 Updated on 14/09/2021
Medically reviewed by
Dr Alexander Lapa (Psychiatrist)
The psychoactive substance of cannabis (marijuana) is one of the most abused drugs here in the UK. It's a Class B, plant-based drug, which influences stoned-like effects, reflecting relaxation, chilled and giddy feelings.
Cannabis is heavily normalised across certain areas of the world, especially in countries where its consumption is legal, for both recreational and medical purposes. As its contents also includes CBD, this is now an advocated holistic treatment for pain and mental health disorders, reducing the perceived harm levels of marijuana.
However, while some opinions or countries may back the use of marijuana, it is illegal here in the UK, down to its addictive and damaging traits. As a whole, cannabis abuse is discouraged, due to addiction risks, its increased association with poor mental health development, and its sedative-like effects, blurring reality.
Dealing with a cannabis addiction can be difficult, due to the conflicting arguments around its consumption. While you may feel alone or confused, support is available, alongside accessibility to cannabis addiction programmes.
Make use of cannabis (marihuana) addiction helplines, in the midst of consumption, symptoms and crises of cannabis abuse. As there are many consequences linked to cannabis addiction, be reassured that 24/7 guidance and confidential advice can be accessed.
At Addiction Advocates, we can guide you towards addiction help, in tandem with treatment via a drug rehabilitation programme. Avoid the consequences of cannabis (marijuana) addiction by accepting help.
Get In Touch
Are you suffering from Cannabis Addiction and need help? Addiction Advocates are leading UK based experts in Drug Addiction and Rehabilitation Treatment. Find out how we can help by getting in touch with our friendly team today.
The lifeline of cannabis (marijuana) addiction helplines
Treatment for marijuana addiction will be advocated, as medical detoxification and psychological stabilisation will need to be aimed for. However, it is understandable that you may initially struggle to invest in drug rehab, down to its cost and significant expectation.
Cannabis (marijuana) addiction helplines can act as a lifeline through this time, to anonymously provide you with advice on your next best steps. You can emotionally vent, you can ask for help, you can have someone to talk to through addiction crises, you can source direction and you can also access treatment through appropriate helplines.
Addiction helplines are also suitable for loved ones, who may be concerned about the cannabis consumption of their family member or friend. This is a confidential way to access advice on how to approach the topic, along with clarification of cannabis side effects.
There are a range of cannabis (marihuana) addiction helplines out there that can act as the first port of call. Here are some helplines to make use of in the midst of cannabis (marijuana) addiction: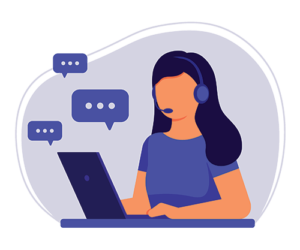 There are a wealth of cannabis (marijuana) addiction helplines to make use of, whether you're struggling, whether you're encountering a crisis, whether you're witnessing a loved one deteriorate, or whether you're looking to rehabilitate.
Helplines are available to turn the isolated feeling of addiction into a supportive and encouraging time to accept and welcome intervention.
Short term effects of cannabis (marijuana)
Both short-term and long-term abuse of cannabis can be damaging. It is however important to differentiate both rates, as varying side effects will be encountered, highlighting the need and timing to accept advice from addiction helplines.
Short-term effects of cannabis exposure include:
Hallucinations
Low mood
Memory problems
Heightened anxiety levels
Changes to blood pressure
Risk of cardiovascular problems
Moderate changes to outlooks, emotions, and attitudes
Suppressing symptoms
Coordination issues
Panic
The risk of addiction
Through the above effects, reaching out to cannabis (marijuana) addiction helplines will offer assurance through such symptoms, while also motivating detoxification, prior to long-term effects.
Long term effects of cannabis (marijuana)
When cannabis is abused for the long term, greater risks are attached to its presence. Addiction helplines at this point will be urging the idea of drug rehabilitation while offering emotional support through this testing time.
Long-term effects of cannabis exposure include:
Poor quality of life
Sleep problems
High risk of dual diagnosis
Cannabis addiction signs
Difficulties withdrawing from cannabis
Impaired ability on physical and psychological levels
Regular hallucinations
The feeling of losing oneself
Prioritising the positives of cannabis over the consequences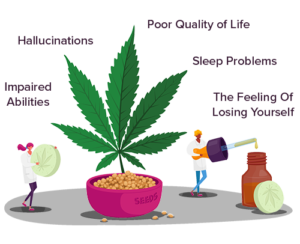 Overcoming cannabis addiction
As a cannabis addiction will develop into a habit, it's vital that your habits and routines are broken down. Through drug rehabilitation, this will be possible, which you can either access through addiction helplines or here at Addiction Advocates.
The rehab process for cannabis (marijuana) addiction will be recommended, for safe detoxification, suitable therapy sessions, and reliable relapse prevention. Your personal struggles can be worked through, to help deter the ongoing normalisation of cannabis exposure.
If you're unsure of where to turn to, cannabis (marijuana) addiction helplines are available 24/7 and are experienced to help. Make use of this anonymous outlet, along with considering cannabis addiction treatment to digest and overcome your habits.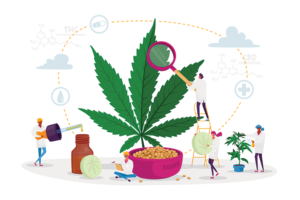 Sources
https://www.ons.gov.uk/
http://www.marijuana-anonymous.org.uk
www.drugfam.co.uk
https://www.talktofrank.com/
https://www.samaritans.org/
https://www.wearewithyou.org.uk
Frequently Asked Questions
Can I start recovery during my call?
Your recovery from cannabis addiction will start from the moment you decide to rehabilitate. Ultimately, yes, you can during a call with an addiction helpline, by offering perspective, by taking small actionable steps, and by refining your mindset to recover. Your active recovery journey will however begin through rehab, which we can help you access.
What questions should I ask a cannabis (marijuana) helpline?
Any anxieties, concerns, or questions you may have can be asked through cannabis (marijuana) addiction helplines. They will stand as a safe place to understand your addiction, to gain emotional support and also become familiar with long-term addiction effects. Questions with suitability will surround your side effects, your history, your addiction likelihood, and your recovery probabilities.
How do I build confidence to call a cannabis (marijuana) helpline?
It can be very tough to open up and call an addiction helpline. However, by remembering that it is a lifeline, that it is a safe space, that it is confidential and that it's equipped for your call, building the confidence to engage will be possible.
Can I call on behalf of someone else?
Yes, you can engage with cannabis (marijuana) addiction helplines if you're worried about someone else. We've highlighted some appropriate helplines higher up which support family and friends.
Alternatively, we can support you through a referral into rehab, to kickstart the drug rehabilitation process.
I came to you desperate, feeling so depressed and anxious. I left feeling hopeful and grateful and excited about life. I can't believe the change in just 28 days.
Get Help Now: 0800 123 4567
Get Help Now
Latest News
Though there are several treatment options to consider, here at Addiction Advocates, we typically refer those who approach us for
What We Offer
Free Telephone Assessment
This is done to assess what sort of help is needed so we can recommend an addiction treatment service that can provide the best help possible.
All calls are strictly confidential and are carried out by a trained healthcare professional.
No obligation recommendations are made after a full assessment of yourself or loved ones situation is fully made.
Recommendations include specialist addiction treatment programmes in CQC regulated facilities based throughout the UK.
If you are unable to afford private treatment then public healthcare and charities would also be recommended to you.
How We Can Support You
We have a large number of helpful services available to help give you the best possible support when it comes to dealing with addiction.
Just some of the services we can offer includes:
Free confidential telephone assessment
Recommending CQC regulated residential addiction treatment providers
Arranging for an intervention, if needed
Insights into how different therapies and evidence based treatments work
How detoxification works and what is the most safest option
What type of rehab and detox programmes would be best suited for yourself or loved one
Recommendations of the best providers in your area
Why Choose Us?
We can help take the stress out of finding an addiction treatment provider by recommending only the best options available that fully suits your criteria.
The help and advice we can provide includes making sure that your journey towards recovery is one that can definitely be achieved.
Taking the step towards recovery can be incredibly tough but we are here to put your concerns at ease by giving you insights into the safety of undertaking residential addiction treatment and how it can put you on the path towards long lasting recovery from addiction.
Our team of advisors have extensive experience and knowledge about the subject of addiction and the treatment provided so if you have any questions then they will be more than happy to help.
Get started today by calling our friendly team today on 0800 012 6088.
How We Help
Finding the right treatment for your addiction can be difficult this is why we have created a service which takes the stress away which can be a massive relief when dealing with an addiction.
Self Referrals
Suffering with an addiction and being alone can be a horrific scenario for many. Whether you have a drug or alcohol addiction, we're here to help. Help Yourself
Family Referrals
Do you have concerns that a loved one may be affected by substance misuse? Have you spotted any signs and symptoms of a drug and alcohol… Help a Relative
Friend Referrals
Are you worried that a friend's alcohol or drug consumption has become out of control? For many individuals, substance abuse starts unintentionally… Help a Friend