Consistent exercise is recommended for our physical and psychological wellbeing. It helps our bodies move and function optimally, while releasing happy chemicals within our brains, acting as therapy for some. Yet these feelings can sometimes be highly addictive to some individuals, just like a drug.
Exercise addiction is real and is categorised as a behavioural addiction  and although exercise is one of the most advocated coping strategies to sustain a balanced life, it can in fact, be bad for our health when the behaviour develops into an addiction.
Risks are also found within competitive environments, for those with athletic backgrounds and for those who also encounter symptoms of eating disorders and comparison disorders. While exercising may carry feelings that make everything seem better, to an extreme level, can in fact place so much pressure on the body, posing the risk of many health concerns.
To avoid an addiction like this, a positive relationship with movement should be formed. To get help  you may consider exercise addiction treatment & rehab services, in place to deter the damages of excessive exercise.
Compulsive behaviours must be worked through, as without exercise, similar addictive stimuli may be relied upon. Avoid this probability by considering help here at Addiction Advocates.
Get In Touch
Are you suffering from Exercise Addiction and need help? Addiction Advocates are leading UK based experts in Drug Addiction and Rehabilitation Treatment. Find out how we can help by getting in touch with our friendly team today.
What is exercise addiction?
Exercise addiction is where physical activity is relied upon, down to the positive reinforcements that it offers.
Here's where individuals will exercise excessively, from the length of time that they move for and the number of calories that they burn, to the intensity of exercise activities, addictive, obsessive behaviours can develop.
While exercise is something that's promoted to maintain physical and psychological wellbeing, balance, and exercise addiction will reflect obsessive levels of activity, which pushes the boundaries on safety and sustainability.
Throughout exposure to excessive levels of exercise, the enjoyment, the control, and the benefits of such activity in fact disappear, engulfed by the feelings that exercise promote.
For example, exercise is a form of therapy to relieve stress for many individuals. Once an exercise addiction develops, the rebound effect can occur, which induces greater levels of stress for an individual, until exercise activity has been completed.
Understanding how addictive exercise can become is very important, along with differentiating the signs of a highly active lifestyle and an obsessive one.
Also being aware that exercise addiction treatment & rehab are available to you, if you're struggling, is important, to help adapt your relationship with exercise.
Exercise is something that we should all aim for, part and parcel of maintaining a balanced life. Yet it's important to do so for the right reasons, without enabling the behavioural addiction that can amount.
Diagnosing an exercise addiction
As an exercise addiction is a behavioural diagnosis, it can be difficult to highlight such problems, as quantifiable evidence will be limited.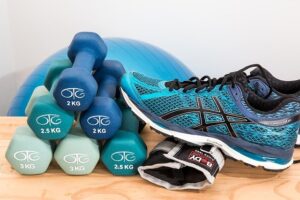 However, diagnosing an exercise addiction will be possible by considering the behavioural changes that it incurs.
A diagnosis will therefore be recommended for sufferers once extreme exercise and the symptoms of addiction are found to deter the quality of life.
For example, if extreme exercise is damaging physical or psychological health, if it's taking priority over other essential responsibilities, or if it's dominating your career, relationships or time, a diagnosis, followed by treatment will be available.
Signs of exercise addiction to look out for
Excessive levels of exercising, from the length of sessions to
the severity of the activity
Where exercise dominates life, from taking up a large proportion of the day to disrupting relationships and further responsibilities
Where multiple forms of exercise are aimed for
Compulsive and obsessive behaviours and outlooks around exercising
Seeing exercise as a priority
Experiencing physical and psychological health concerns from over-exercising
Developing signs of eating disorders and comparison disorders
Feeling extremely guilty or punished if an exercise session is missed
If the fun out of exercise has gone, if you feel like you lack control over your exercise schedule, and if such pressures are making your physical and psychological health vulnerable, considering exercise addiction treatment & rehab steps will be encouraged.
Those at risk of developing an exercise addiction
Due to the personal feelings attached to exercise, it can impact any individual who uses exercise as an outlet of coping, relief or balance. However, certain individuals are at greater risk, down to their mindset, personalities, genetics, environments, and perceptions.
Individuals with mental health issues are at a greater chance of developing an exercise addiction. This is down to the drug-like feelings that exercise can offer through the midst of negativity and symptoms.
If exercise is seen as a coping strategy if positive reinforcers can in fact develop a dual diagnosis. People who are situated within competitive relationships or environments are also found to be at risk of developing an exercise addiction.
For example, if excessive exercise levels are promoted or accepted within a certain hobby, being exposed to such outlook and spending time with people who also have similar beliefs can increase the risk of behavioural addictions.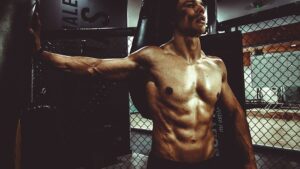 Those who also display signs of eating disorders and comparison disorders surrounding self-image also rank at risk when considering exercise addiction.
This is down to the role that exercise will play when managing deeper emotional problems, such as low self-esteem, or distorted views on weight.
Fixating on what exercise offers at the moment can heighten the risk of addiction, which undoubtedly will require exercise addiction treatment & rehab to reverse the emotional gap that it fills.
The necessity of completing exercise addiction treatment & rehab
Treatment and rehab services for an exercise addiction will need to be completed, as without their involvement and guidance, many health concerns, further addictive behaviours and mental health risks can develop.
Those at risk of developing behavioural addictions will most definitely benefit from appropriate treatment, to avoid dual diagnosis or the development of issues such as anorexia and impulse control disorders.
The greatest form of exercise addiction treatment will focus on therapy, with even greater highlights of cognitive behavioural therapy. Getting to the bottom of the emotional response that exercise offers will be the aim, to readjust understandings and to develop healthier, sustainable coping strategies.
Support groups are also available, dual diagnosis treatment will be available and lifestyle management will also be recommended to assist with obtaining balance in life.
Experiencing rehab will do more than treat addiction. It will offer direction on how to manage symptoms, how to view stimuli moving forward and how to prevent relapse.
Exercise is something that will forever be recommended, meaning that you will be exposed to it in the future. Learning to develop healthy relationships with its benefits is therefore encouraged, possible through exercise addiction treatment & rehab.
Contact our team at Addiction Advocates for further direction on this.
I came to you desperate, feeling so depressed and anxious. I left feeling hopeful and grateful and excited about life. I can't believe the change in just 28 days.
Get Help Now: 0800 123 4567
Get Help Now
Latest News

Poor mental health rates are actively increasing across the globe. While more and more individuals find themselves encountering the signs and symptoms of common
What We Offer
Free Telephone Assessment
This is done to assess what sort of help is needed so we can recommend an addiction treatment service that can provide the best help possible.
All calls are strictly confidential and are carried out by a trained healthcare professional.
No obligation recommendations are made after a full assessment of yourself or loved ones situation is fully made.
Recommendations include specialist addiction treatment programmes in CQC regulated facilities based throughout the UK.
If you are unable to afford private treatment then public healthcare and charities would also be recommended to you.
How We Can Support You
We have a large number of helpful services available to help give you the best possible support when it comes to dealing with addiction.
Just some of the services we can offer includes:
Free confidential telephone assessment
Recommending CQC regulated residential addiction treatment providers
Arranging for an intervention, if needed
Insights into how different therapies and evidence based treatments work
How detoxification works and what is the most safest option
What type of rehab and detox programmes would be best suited for yourself or loved one
Recommendations of the best providers in your area
Why Choose Us?
We can help take the stress out of finding an addiction treatment provider by recommending only the best options available that fully suits your criteria.
The help and advice we can provide includes making sure that your journey towards recovery is one that can definitely be achieved.
Taking the step towards recovery can be incredibly tough but we are here to put your concerns at ease by giving you insights into the safety of undertaking residential addiction treatment and how it can put you on the path towards long lasting recovery from addiction.
Our team of advisors have extensive experience and knowledge about the subject of addiction and the treatment provided so if you have any questions then they will be more than happy to help.
Get started today by calling our friendly team today on 0800 012 6088.
How We Help
Finding the right treatment for your addiction can be difficult this is why we have created a service which takes the stress away which can be a massive relief when dealing with an addiction.
Self Referrals
Suffering with an addiction and being alone can be a horrific scenario for many. Whether you have a drug or alcohol addiction, we're here to help. Help Yourself
Family Referrals
Do you have concerns that a loved one may be affected by substance misuse? Have you spotted any signs and symptoms of a drug and alcohol… Help a Relative
Friend Referrals
Are you worried that a friend's alcohol or drug consumption has become out of control? For many individuals, substance abuse starts unintentionally… Help a Friend