Work Addiction Treatment & Rehab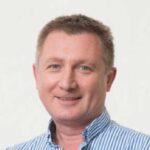 Updated on 23/01/2023
Medically reviewed by
Dr Alexander Lapa (Psychiatrist)
We now live in a world that has glamorised being overworked, juggling multiple hats, and chewing off more than we can take on. Such actions and commitments are, in fact, branded as being a workaholic. Yet, what does it truly mean to be stuck in the overworked cycle?
Prioritising work, at some point in our lives, is normal. It usually reflects a step-up of self-development or promotion.
There are no problems with striving for success for the right reasons. Yet, prioritising work consistently is a sign of work addiction, an extremely niche yet downplayed behavioural addiction.
Caused by general triggers of addiction, combined with environmental pressures, personality traits, perfectionism and further mental health and behavioural holds, work addiction can be extremely exhausting and negatively impactful on life.
Those who display signs of work addiction tend to lead low-quality lives, down to a lack of balance found within their work-life relationship.
If you're constantly focusing on your work commitments, if you've been described as a workaholic, if you prioritise work for the wrong reasons, and/or you work unsustainable hours, it's time to reconsider your routine the potential of addiction.
Work addiction treatment & rehab will be suitable in the event of a diagnosis to help you reprioritise a work-life balance. At Addiction Advocates, we can help you source and experience work addiction treatment and rehab with confidentiality in mind.
Get Treatment Advice Now
Speak to an expert
To get in touch with an expert, call or message us using the contact details provided below. Alternatively, you can complete our online enquiry form, and we will get straight back to you.
Work addiction meaning
Here in the UK, we have a firm work culture. By this, you may feel under pressure to strive for greater workplace achievements or may even feel impacted by the overworked culture that exists and transpires as successful. However, through such pressures, are you still able to manage a work-life balance?
Those who struggle through a work addiction cannot maintain such balance, down to the driving force of such pressures, influencing their behaviours, decisions, and feelings.
Defined as compulsive behaviour, which cannot be rationalised at the moment, the meaning of a work addiction reflects someone who cannot switch off from work, whether that's answering calls and emails outside of working hours, to working long ineffective hours, or to adding workload onto an already unrealistic level.
It's vital to differentiate determination from work addiction, as some argue that hard, consistent work is required to succeed.
Yet those addicted to work will not be able to see beyond such feelings, feel like they have to work to fulfil cravings or internal pressures and allow external consequences to be the result of excessive work.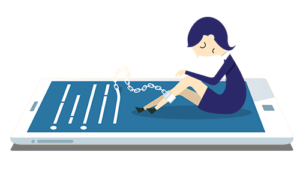 Like any addiction, if allowed for the long-term, can become engulfing; support must be considered to understand and work through compulsive behaviours.
Here's where work addiction treatment & rehab will benefit you if you're struggling, understanding how your current commitments may be pushing you way beyond the normalised workaholic.
Signs of work addiction
As we've highlighted above, it's vital to differentiate work addiction from drivers of success. While both sometimes reflect excessive working hours, both will not impact health as addiction will.
Signs of a work addiction include:
Working extremely long hours consistently
Failing to experience any form of balance between work and life
Working even with consequences of health issues, increased stress or missing out on family responsibilities/events/engagements
Working through the evenings, through lunch breaks, through the weekends and holidays
Seeing work as a coping strategy, which in fact results in a rebound effect
Negative results from feeling overworked
Feeling fixated on workplace commitments and achievements
Physical and psychological health problems as the result of self-negligence
Working beyond already unrealistic workloads
There are many different reasons as to why a work addiction can amount. Some individuals will delve into work to distract themselves from family life or symptoms of anxiety/depression.
Others will fixate on needing to improve and be better continuously. Others will experience a degree of financial fixations, which can develop into an addiction in itself. Others will feel pressured by their working environment, which can easily turn into a work addiction.
Internal and external factors can motivate such fixations to work, where the above signs will be presentable throughout physical and psychological symptoms.
If you're struggling, it's important to be aware of how necessary work addiction treatment & rehab will be, at some point, to gain work-life balance.
The necessity of sourcing work addiction treatment & rehab services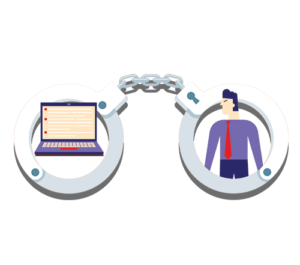 An addiction of any form will not go away by itself. Changing jobs, reducing your working hours, accepting a demotion, or opting for flexible working arrangements will not deter your work addiction without addressing your underlying causation.
Treatment and rehab will be the tools to address such problems while also encouraging positive change to make your work life rewarding, fulfilling and balanced.
Treatment for work addiction
As work addiction can be less invasive in comparison to further behavioural addictions, most treatment can be completed on an outpatient basis. Work addiction treatment usually focuses on psychological restoration by understanding the motive behind chronic workloads.
Stress management, cognitive behavioural therapy, dual diagnosis treatment, group therapy, family therapy and exposure therapy are commonly recommended treatments for work addiction to help motivate balance, support and understanding.
By developing positive coping strategies, realistic views of the workplace and the investment you must make, and developing a stronger family network, gaining and maintaining balance are likely.
However, lifestyle changes alone will not inspire work-life balance, so rehab addiction treatment services and relapse prevention must fall as a part of the work addiction recovery process.
Rehabilitation steps of work addiction
By embracing work addiction treatment & rehab, you'll have the rehabilitation steps to hand to diminish your fixation on working, with the potential to taper back your routine, responsibilities, and mindset.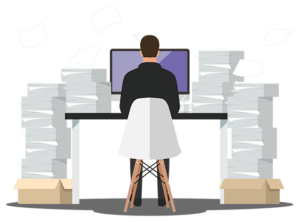 Working through a work addiction is necessary to preserve physical and psychological health, to, in fact, maintain workplace performance, and to also benefit your life outside of work. All are important, so a comprehensive approach should be sourced, which we can help with here at Addiction Advocates.
Work addiction treatment & rehab services are available to you to break through the noise of our UK working culture. Avoid burning yourself out to prioritise work. Yet, at the same time, manage a balance to benefit your life on a 360 basis, including your work role.
Being addicted to work and the activities that it induces is real, is serious and is a significant behavioural change. Understand how to overcome such change with our guidance.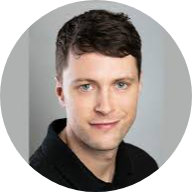 Latest News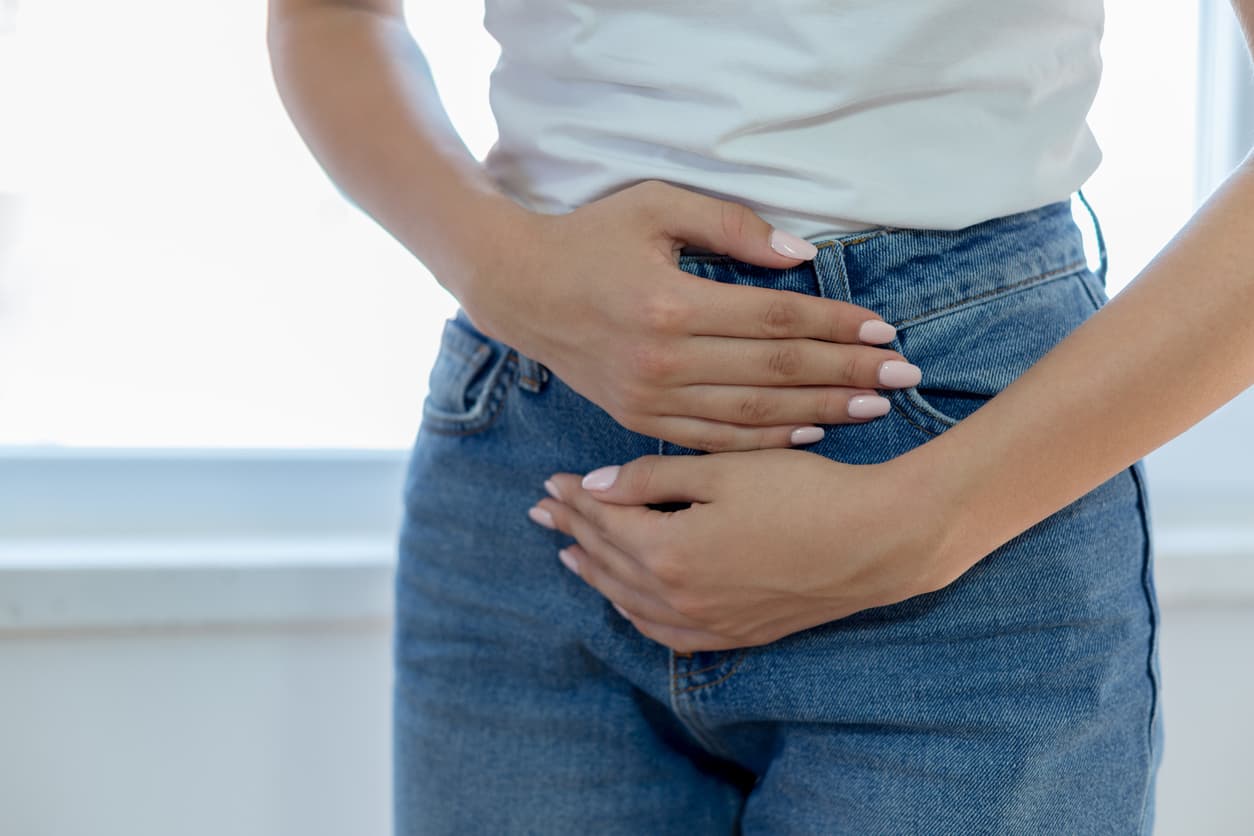 Beer is a popular beverage that people of all ages enjoy. However, many people have also noticed that beer makes
How We Help
Finding the right treatment for your addiction can be difficult this is why we have created a service which takes the stress away which can be a massive relief when dealing with an addiction.
Self Referrals
Suffering with an addiction and being alone can be a horrific scenario for many. Whether you have a drug or alcohol addiction, we're here to help.
Family Referrals
Do you have concerns that a loved one may be affected by substance misuse? Have you spotted any signs and symptoms of a drug and alcohol…
Friend Referrals
Are you worried that a friend's alcohol or drug consumption has become out of control? For many individuals, substance abuse starts unintentionally…